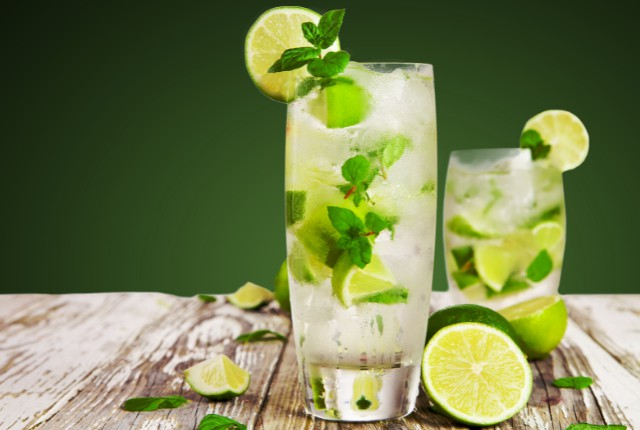 With this traditional apple mojito recipe, quench both your thirst and your love of beverages! This straightforward yet delectable apple mojito, with its fall-inspired flavor is ideal for summer when you need to cool off. Take a look at the list of ingredients and directions from the Apple Mojito video or the recipe column's description!
The list of ingredients and preparation time for this apple mojito recipe is quite short. The main ingredients in the recipe that give the beverage a subtle, appealing flavor and appeal are apples and mint!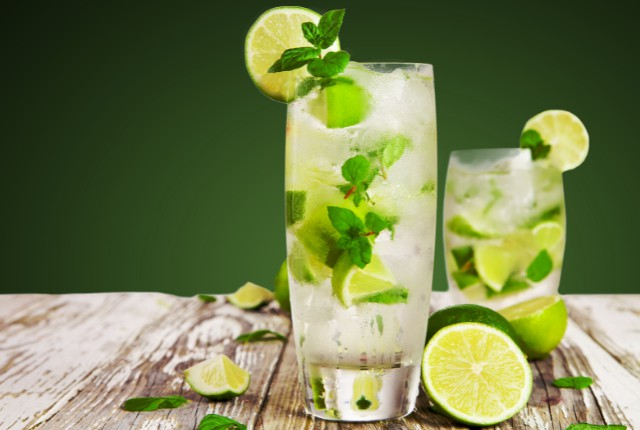 Refreshing Green Apple Mojito Recipe
A traditional mojito is transformed into a delectable green apple mojito with the addition of apple schnapps. Make one for yourself the next time you want to unwind!
Ingredients
2

Green Apple

12

Fresh Mint leaves

4

Cucumber sliced

2

cup

Ice cubes

2

cup

Ice crushed

1

cup

Green Apple Juice

4

tbsp

Fresh lime juice

75

ml

Sugar syrup or more as desired
For the Garnish
8

Fresh mint leaves

4

Lime slices
Instructions
In a food processor, puree the green apple, mint leaves, and cucumber slices.

Combine apple puree, ice, lime juice, apple juice, and syrup in a cocktail shaker.

Shake, then pour into a glass.

Serve chilled green apple mojito with a lime slice and fresh mint leaves as garnish.
Notes
In place of fresh green apple puree, you can use green apple syrup, but I like using fresh apples.
You can also add Club soda.
The national beverage of Cuba is a mojito! It began as a form of moonshine rum that was used to treat illnesses when combined with lemon juice, mint, and sugar cane syrup. Before being given the name Mojito, it was known as El Draque! You could drink this delicious and refreshing restaurant-style apple mojito recipe every day!
It works well in the sweltering summer afternoons or evenings when you'll be hankering for some coolness after a long day at work or home. This apple mojito recipe can be made at home, chilled, and served as a drink for lunch and evening events. Enjoy your beverage.
FAQ
Is the Green Apple Mojito healthy?
The apple mojito is arguably the healthiest drink you can have this season, with only 66 calories per serve!