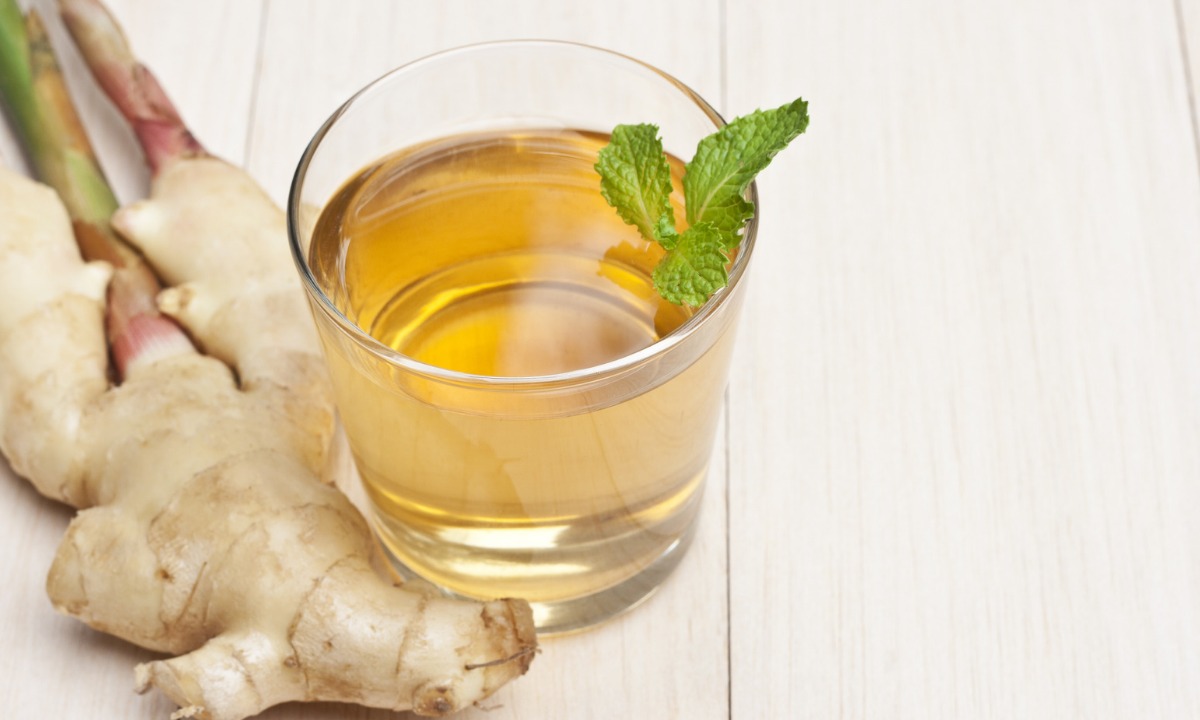 Table of Contents
We are here with yet another exciting recipe for you all — Korean Ginger Tea, also known as Saenggan Cha in Korea. Having a cup of warm Korean ginger tea can just uplift your mood and make you feel relaxed!
It is made with a few ingredients including ginger, which has an extremely strong flavor! When mixed with the flavors of cinnamon & honey, it tastes heavenly and smells so nice. Read our full recipe now!
How To Make Korean Ginger Tea?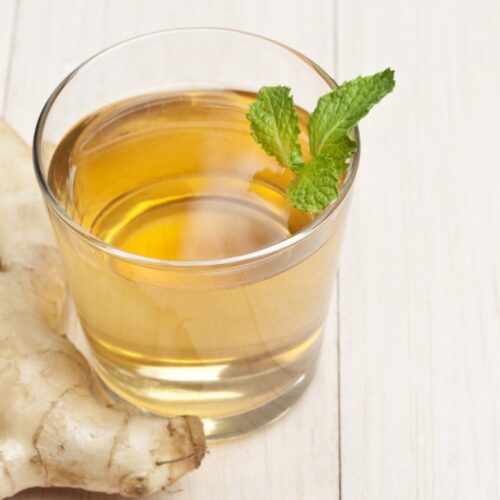 Korean Ginger Tea Recipe
Korean ginger tea is one of the traditional drinks in Korea, which gives a soothing & relaxing effect. It is a healthy drink that has a lot of health benefits.
Equipment
Medium-sized Pot

Tea Strainer
Ingredients
8

Cups

Of Water

80

g

Of Fresh Ginger

Skin Peeled & Thinly Sliced

20

gr

of Cinnamon sticks

1

tsp

Honey

Optional
Instructions
In a medium-sized pot, add water and bring it to a boil on medium to high heat.

Next, add ginger and cinnamon stick to it and boil it on low to medium heat for at least 30 minutes.

Now strain out the ginger and cinnamon using a tea strainer.

Pour it into the cups and add honey. Stir well. Garnish it with some pine nuts.

Serve immediately.
Notes
If a tea strainer is not available, you can also use a white straining cloth to remove the ginger & cinnamon. 
Adding honey and pine nuts are optional, it totally depends on your choice.
Health Benefits Of Korean Ginger Tea
Anti-inflammatory
The main ingredient ginger contains phytonutrients like gingerols and according to a research, it shows that these can have an anti-inflammatory & antimicrobial effect. This might support a nutritive microbiome.(1)
Eases Digestive Problems
Korean ginger tea is popularly known for its ability to comfort digestive problems and also helps in preventing nausea.(2)
Helps Relieving Headaches & Migraines
Ginger contains pain relieving properties which include its possible benefit for those people who constantly struggle with migraines or headaches. Drinking Korean ginger tea might help in preventing as well as relieving headaches.(3)
Reduces Blood Pressure
A warm & soothing cup of Korean ginger tea helps in reducing stress levels and decreasing your blood pressure. It is helpful in reducing the risk of hypertension & coronary heart disease too.(4)
Boosts Your Immunity
Korean ginger tea is rich in antioxidants and plays a vital role in supporting your immune system. In addition, it has antibacterial & antiviral properties that can fight against pathogens, which reduces the risk of getting sick.(5)
Conclusion
How easy this recipe was, right? After reading the recipe, it's time for you to make this Korean ginger tea and share your experience with us in the comment section below! Also, there are more Korean tea recipes such as jujube tea, yuzu tea, and ginseng tea that you must try to enjoy different types of tea.
FAQ
Is It Good To Drink Korean Ginger Tea?
Korean ginger tea has a lot of warmth and helps in improving blood circulation and keeps your hands & feet warm. It is often suggested to drink when someone is suffering from a fever.
Is It Okay To Drink Korean Ginger Tea Every Day?
It is normally considered to be safe when consumed daily. However, if you plan to drink this every day, then you must consult your doctor, specifically if you are on medications. Also, hot Korean ginger tea may not be suitable for the summer season. It is best to consume in winter!
What Is The Best Time To Consume Korean Ginger Tea?
Korean ginger tea can be consumed anytime during the day, but the best time to have it is in the morning. Drinking it 30 minutes after you wake up helps in preventing nausea and charging up your metabolism.