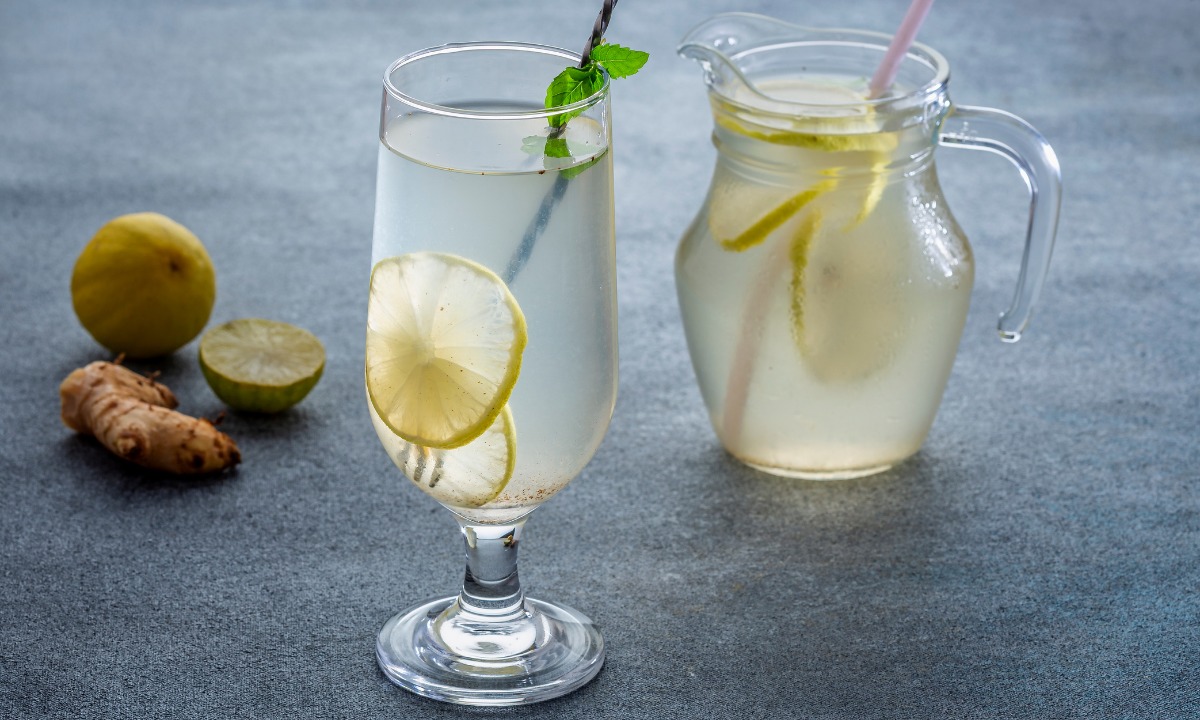 Table of Contents
Shikanji Recipe is an Indian kind of lemonade made with fresh lemon, water, sugar, salt, and perhaps a few crushed spices. It is one of the most preferable summer drink just like aamras & Rose Lassi.
Nimbu Pani or Shikanji are my go-to sources of cooling when the sun is intense and the temperature is high. These quick and simple drinks can be made at home or quickly purchased from street sellers. They are hydrating and refreshing.
It is refreshing, rich in vitamin C, and excellent for rehydrating a body that has been exposed to the sun.
How to Make Masala Shikanji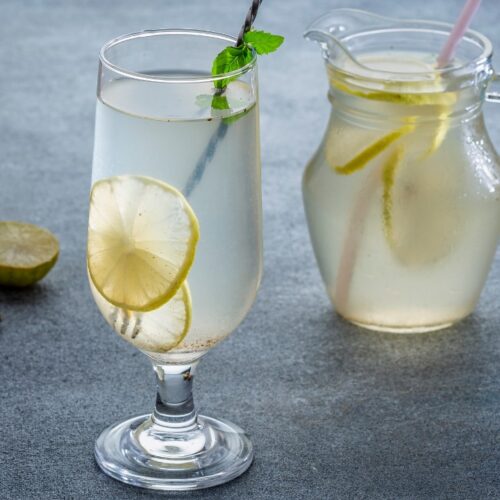 Masala Shikanji Recipe
On hot, sunny days, Shikanji is the preferred cooling and revitalizing beverage in India. During the summer, there are stalls on every street in North India.
Ingredients
2

Lemon Medium Size

1

tbsp

Sugar

1

tbsp

Roasted cumin powder

1/2

tbsp

Jaljira masala

1/4

tbsp

Black Salt

4-5

Fresh Mint Leaves For Garnishing

4-5

Ice Cubes

1

Glass Water

1

Glass Sprite
Instructions
Take half a glass of water and dissolve the sugar in it. Cut one lemon into thin slices.

Now get a large jug and fill it with lemon slices and crushed mint leaves. Fill the jug with both sweet water and plain water.

Squeeze the juice of one lemon into the jug without using a strainer.

Stir in the black salt, jaljeera masala, and cumin powder.

Add ice cubes and Sprite into it.

Enjoy a chilled serving.
Notes
To make an instant chilled shikanji drink, always use cooled water.
The finest option is fresh lemon juice. You can, however, use store-bought, bottled lemon juice in a pinch. In that case, the flavor and taste will alter but still be tolerable.
Use sugar that is finely ground or in a powder form to help it dissolve more quickly in water.
If you want a fizzy shikanji drink, often known as masala soda, you can substitute club soda or sparkling water for the water. Otherwise, omit the sugar.
You can use sugar, jaggery, or even honey as sweeteners. The taste will be different while using jaggery.
Conclusion
Every Indian home has access to shakanji, which is a summertime favorite for many. It also makes a nutritious after-school beverage for kids or an afternoon pick-me-up for adults. You can make this quick drink in about 5 minutes, and it will leave you feeling full. Try this sweet and salty beverage with loved ones and enjoy its mouth-watering taste.
FAQ
Is nimbu shikanji beneficial for losing weight?
No, it has added sugar, which is not advised if you are trying to lose weight. But there are numerous more health advantages to the substances used to make shikanji.
Can we have shikanji every day?
Yes, the goodness of lime, black salt, cumin seeds, and coriander seeds is abundant in this beverage. It is really beneficial for your body to drink it daily.
What differentiates nimbu paani from shikanji?
The addition of the spice mixture is the only distinction between these cool summer drinks. When preparing shikanji, a spice mixture (shikanji masala) is added as opposed to nimbu paani, which is produced only with water, lime juice, sugar, and salt.