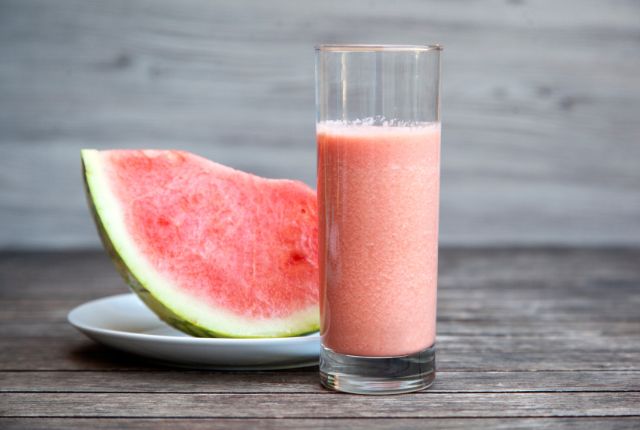 A cold milkshake made during the hot summer afternoons, to cool off is all you need to quench your thirst.The origin of watermelon is believed to be Africa. The watermelon is popular in America but its origin is the deserts of Kalahari, Africa.
This fruit milkshake is quick and simple to make as all you need is diced and frozen watermelon, sweetened milk or condensed milk, vanilla extract and sugar.
The ingredients used and preparation time for this watermelon milkshake are quite short. The main or the only ingredients that give this drink an appealing flavor are watermelon and sweetened milk (ice cream can be used in place of milk).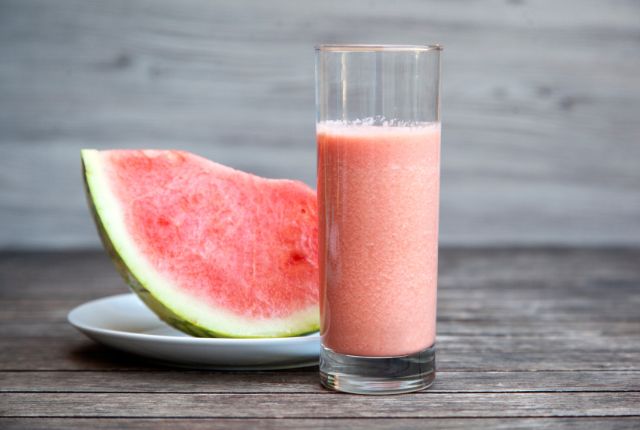 Refreshing Summer Drink Watermelon Milkshake
Watermelon milkshake is appealing as it has a light pink color and smooth frothy texture which when served with ice cubes, doubles your love for such cool refreshing beverages. 
Ingredients
2

cup

Watermelon pieces (seedless and frozen)

¼

cup

Condensed sweetened milk

½

cup

Cold milk

½

tsp

Vanilla extract

½

tbsp

Sugar or honey (Optional)

Few ice cubes
Instructions
Add 2 cups of diced and frozen watermelon, ¼ cup condensed milk, ½ cup cold milk, and ½ tsp vanilla extract in a blender and beat well until smooth.

Now add ½ tbsp of sugar or honey to it, if the mixture is not sweet enough and blend for 20-30 seconds to incorporate. 

Add a few ice cubes to the milkshake and serve immediately. 
Notes
Chop the watermelon into cubes and place them on a baking tray with baking paper and freeze for 1-2 hours. 
Make sure that all the black seeds from the watermelon are removed before using. 
If you want the consistency of the milkshake to be thick, freeze watermelon for 2 hours and thin consistency freeze it for 1 hour or less. 
FAQ
Is it ok to mix watermelon with milk?
Milk is sweet and watermelon has citrus flavors, so combining them is not a good option as it may result in some digestive issues.
Is watermelon good for the stomach?
Watermelon is packed with fructose and natural sugar which is hard for the stomach to digest and may result in big-time bloating.
How many flavors of milkshake can be made?
There are fruit milkshakes or chocolate milkshakes. The favorite milkshake flavors are chocolate milkshake, strawberry milkshake, oreo cookies and cream milkshake, Banana milkshake, caramel milkshake and the list goes on.